►
◄
latest
habitat tv
blog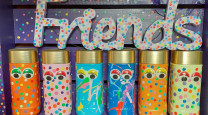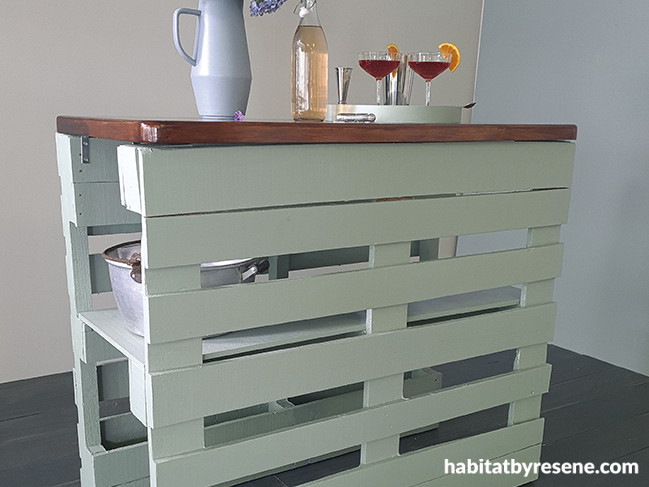 Bench impress: DIY portable bench
08 Mar 2023
Transform wooden pallets into a handy bench with Resene paints and wood stains. This portable bench, made from wooden upcycled pallets, is equally useful as a kitchen island, a garage work bench or a drinks bar.
Check out the video on how to make this bench:
Tips:
Start with height. Kitchen benches, for example, are typically 900mm high. So, for a kitchen island, choose a pallet that's 800mm wide (shipping pallets come in various sizes). With a benchtop and castors/wheels, your finished island will be about 900mm high. If your benchtop is thin and you aren't using castors, 900mm-wide pallets are ideal. For a patio drinks bar, 1000mm is perfect.
Also, look at the length of the pallets and choose a couple the same as your benchtop. Or cut a benchtop to size. We've recycled an old coffee table, so we decided on pallets to match this length.
If you want to use your bench outdoors, swap the Resene Colorwood natural wood stain and Resene Aquaclear (indoor wood stain and clear finish) for Resene Waterborne Woodsman penetrating oil stain. No clear finish is needed for exterior wood stains.
Published: 08 Mar 2023