►
◄
latest
habitat tv

blog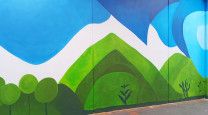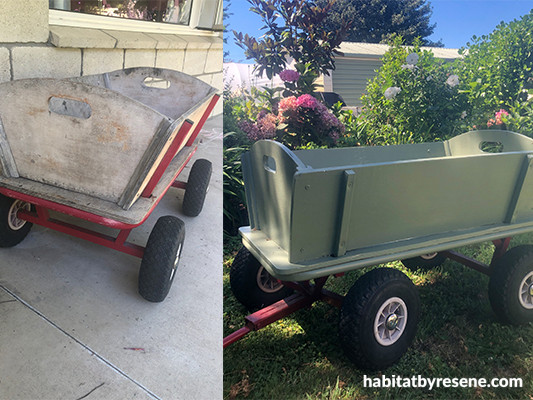 Reader roundup: Beachy murals, time traveller living rooms and Resene letterboxes
15 Mar 2023
The new year brings new ideas, and our readers have been busy creating all sorts of wonders with Resene paints. From abstract paintings to moody lounges and upcycled wagons, we know you're going to love these! They might even give you some inspiration to get going on your next creative project, you'll be amazed at what you can do with a few colourful Resene testpots or pots of paint.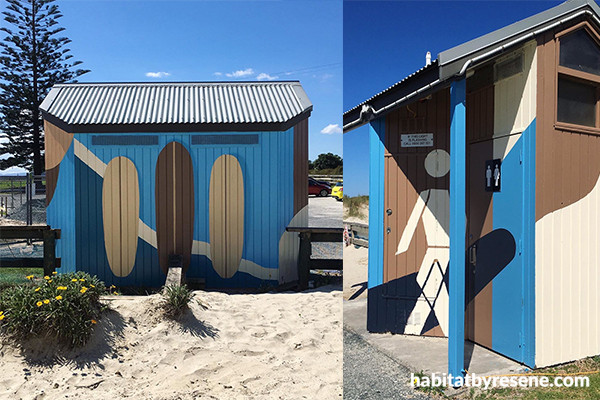 This toilet block at Ruakaka beach was designed and painted by Melinda Butt for the Whangarei district council. Melinda painted a stunning surf shack inspired mural to suit the surround dunes and beach in Resene colours that perfectly match the spectacular scenery of the natural environment. She used Resene Hemisphere, Resene Lone Ranger, Resene Dutch White, Resene Calypso and Resene Manhattan.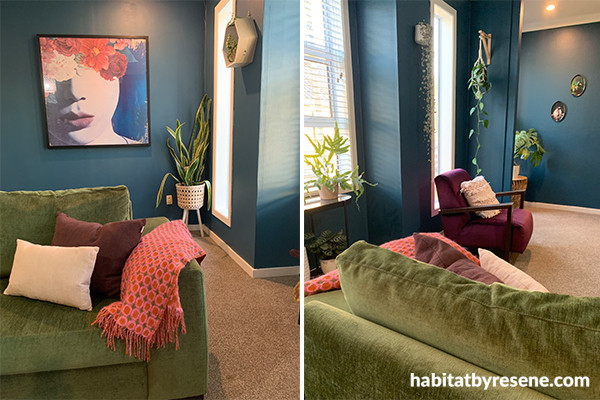 Our reader Shelley sought advice from a Resene Colour Expert to help her pick the perfect shade for her living room. The ageless and mysterious blue, Resene Time Traveller, was used for what Shelley calls 'project moody lounge'. This stunning colour creates a cosy feel and is the perfect backdrop for artistic and stylish décor.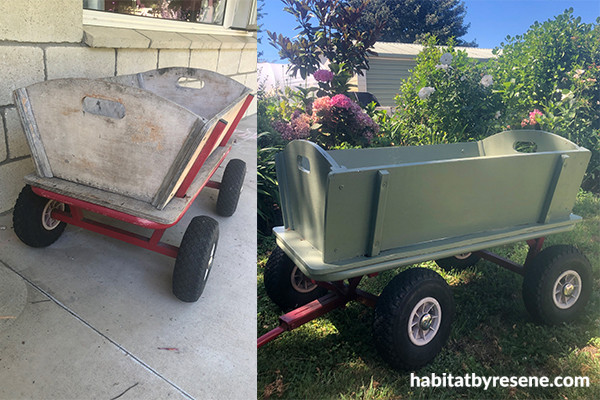 From old to new, our reader Kate says this wagon was on its last wheels! The wood was chipping and super dry, but Kate saw potential and has breathed new life into this wonderful wagon. A fresh lick of Resene Paddock paint has taken years off, or rather meant years more of use and fun. This reliable and handy cart is often used for school pickups where it carries school bags, or Kate's youngest daughter, while they walk home. Such great refresh inspiration here!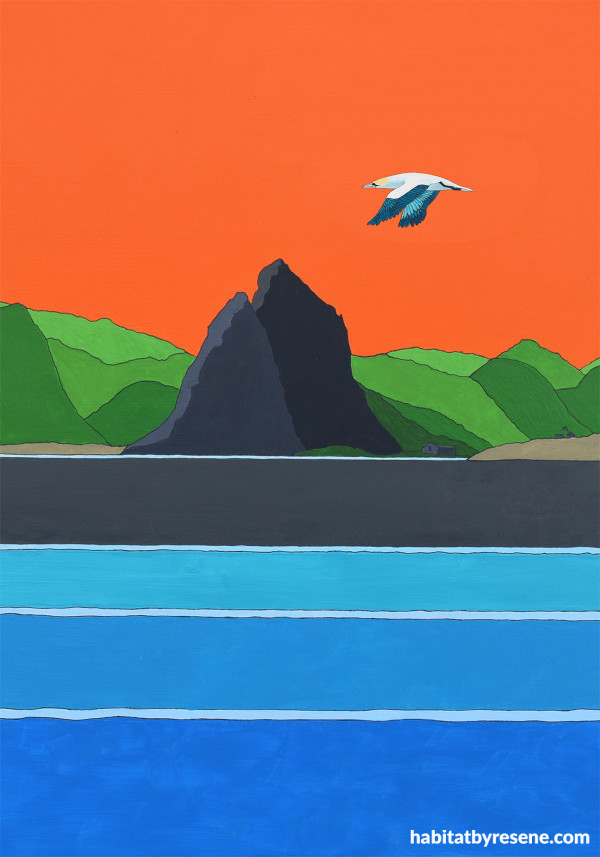 Photography was Ted Scott's main pursuit until retirement, when painting took over. Mainly focussing on semi abstract landscapes, his inspiration comes from the natural surrounds at Karekare enclosed by the beautiful Waitakere Ranges. This painting shows stunning shades like Resene Dardevil, Resene Mariner, Resene Aquarius and Resene Crusoe.
I tend to work a lot from my photographic images," says Ted. "Sometimes I scan images for details, then enlarge them to a final size before printing them out as A4 prints. I then join them up and work from these for more accurate detailing."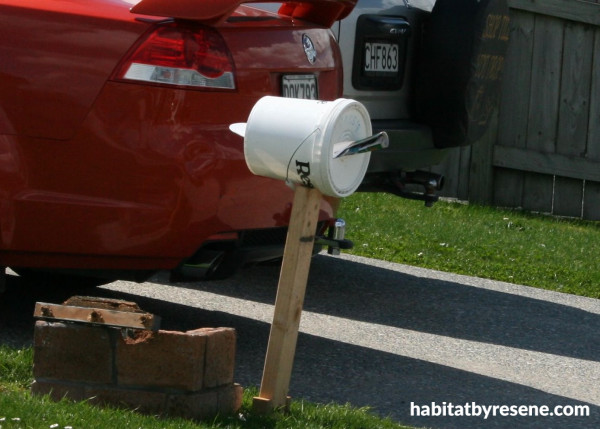 Repurposing at its best! Once you've finished with your Resene pail, turn it into a letterbox! You're not only saving the environment, it will also keep your mail dry!
We love seeing your reader projects – and we know other readers get lots of ideas and inspiration from your projects. If you'd like to be part of our reader round up send us an email at editor@habitatbyresene.co.nz
Published: 15 Mar 2023