►
◄
latest
habitat tv
blog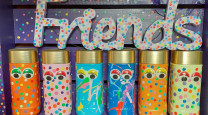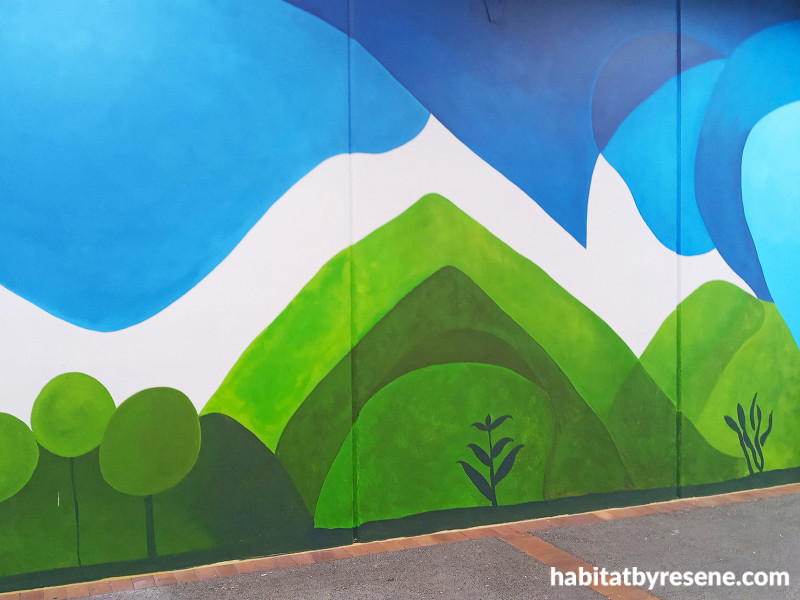 Shades of Whakatāne: An inspiring landscape mural
31 May 2023
Maurice van Liempd is a freelance technical translator, but it is clear to see he also has a very creative side. Using a range of sky blues and pastoral greens from the Resene paint range, he has created his first mural in Whakatāne.
"The theme of the mural competition was based around 'sustainable environments," Maurice says. "I wanted to create an abstract landscape reflecting on that theme while also loosely resembling the Whakatāne area."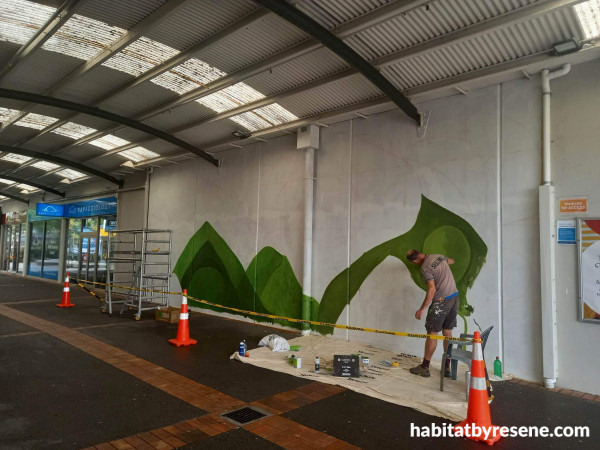 Maurice at work painting the green elements of his mural in Whakatāne, using colours like Resene Limerick, Resene Green House and Resene Karaka.
"This was my first mural. I really enjoyed designing and working on it and am keen to do another one in the future. The best part was receiving lots of positive feedback from the passing public while I was working on it.
"I feel the colourful mural really livens up the covered walkway in town, which can feel a bit gloomy at times."
Having lived in New Zealand for around 20 years, Maurice originally came from the Netherlands, and like most immigrants he appreciates the beauty of the outdoors and the nature we have here.
Resene helped Maurice with the brushes and tools he needed to complete his stunning landscape mural. Maurice and his partner, who also lives in Whakatāne, can walk past and enjoy the colourful sight of his mural whenever they are in town.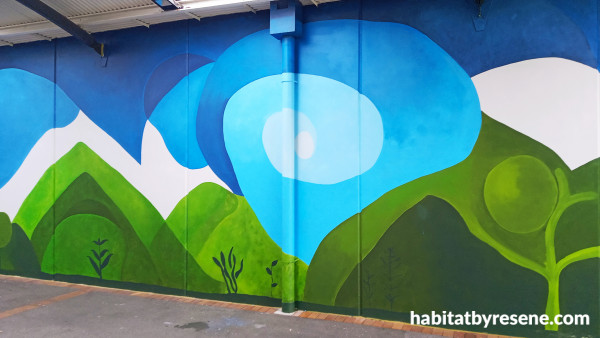 Maurice's abstract landscape of Whakatāne, painted in shades Resene Picton Blue, Resene Limerick, Resene Resolution Blue, Resene Green House, Resene Karaka and Resene White.
Make sure to check it out next time you visit Whakatāne, the mural is located on The Esplanade, off The Strand.
Published: 31 May 2023