►
◄
latest
habitat tv
blog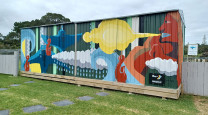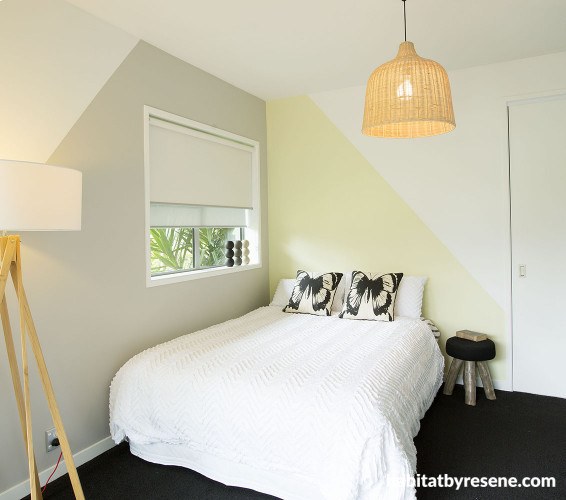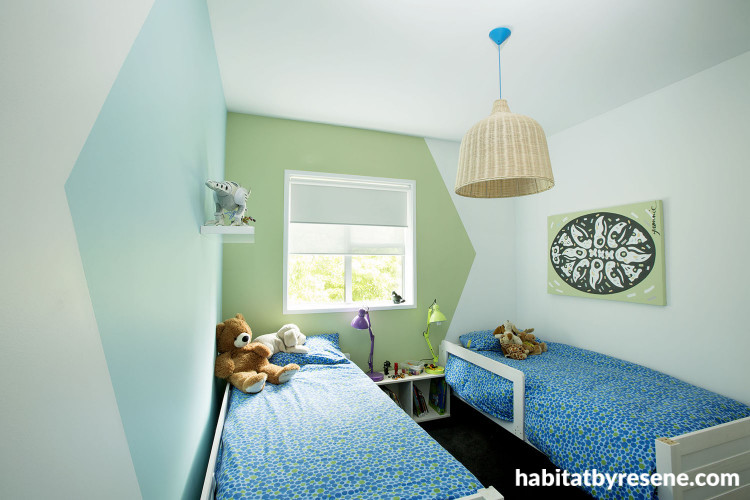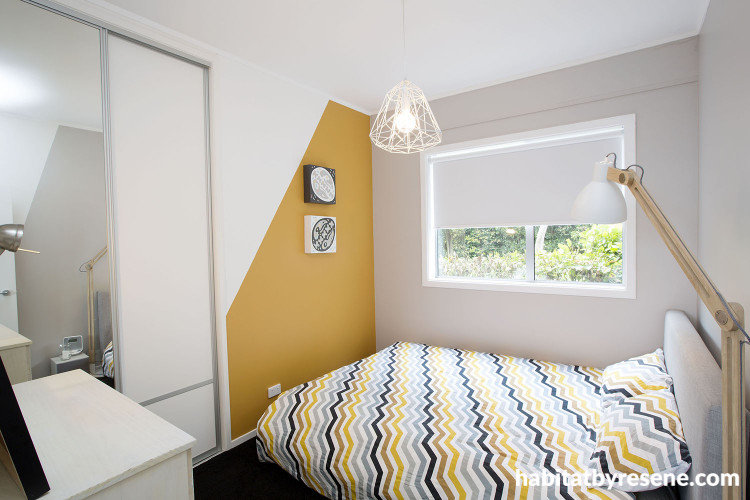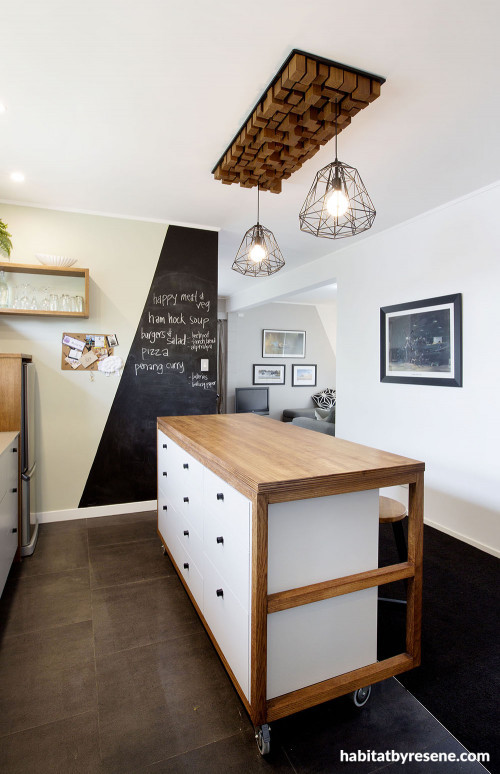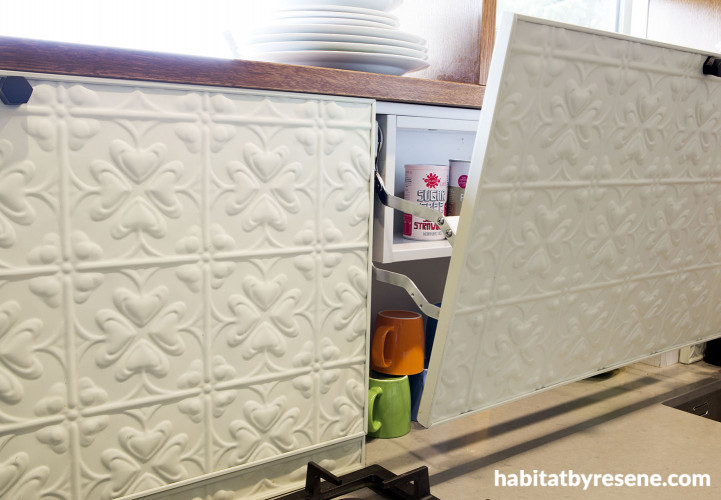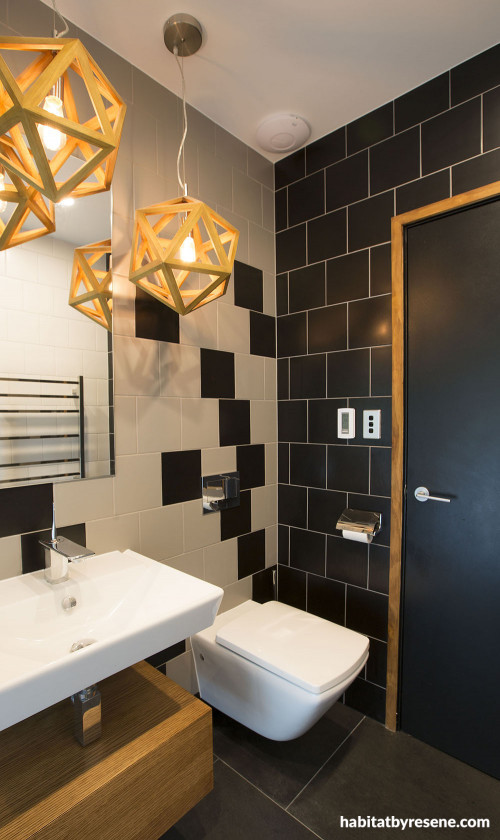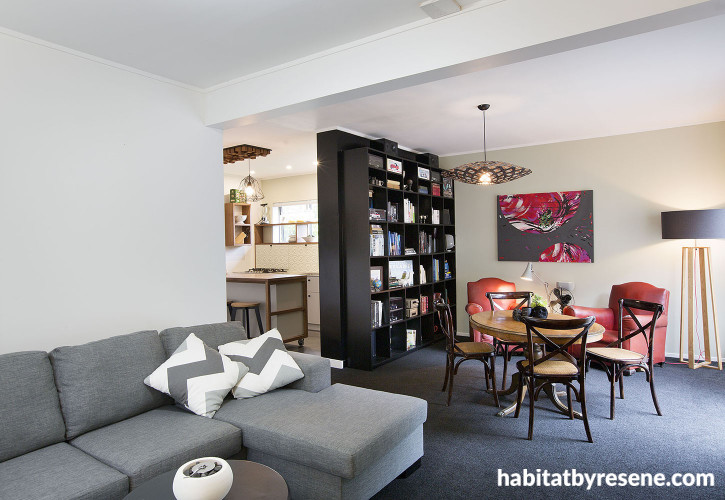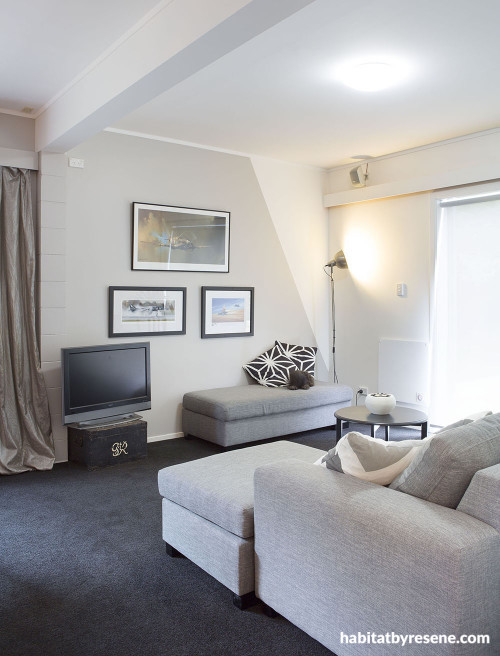 Kelly's edgy design for a modern man
Modern men can be both bachelors and fathers and this granny flat conversion needed to satisfy this man's multi-faceted roles. As a home of a single professional man, it also needed to convert into a warm family home on the weekends.
Interior designer Kelly Gammie of Eucalyptus Design has given the space her trademark creativity by taking the distinctive triangular roofline of the 1970s house and echoing it in stunning angled colour blocks in Resene for each room. It was a recent finalist in the Your Home & Garden/Resene Home Colour competition.
Says Kelly: "I'm always trying to present the idea of the interior space as an art piece in its own right, not just the decoration of space. I also strive to show that the use of colour and shape can create an illusion of space taking interior spaces past the confinement of their four walls."
See more of Kelly's work at Eucalyptus Design.
Tell us about the creative process
To create enough space for this new 'home within a home', a sad little granny flat was extended by including an adjacent double garage. The garage became two new bedrooms and a second bathroom, while the rest of the flat was given a decorative overhaul.
The challenge was to unite the 1970s architecture with the client's love of anything Art Deco and bring these together to create a contemporary space.
My starting point was to base the arrow-shaped feature walls on the roof-line. To this I added the touches of my architectural hero Le Corbusier. His inspirational use of colour blocking is done by matching one colour with another one of equal strength.
What Resene colours were chosen and why?
A modern colour palette was adopted, using grey (Resene Half Cloudy), black (Resene Nero), white (Resene Double Alabaster) and yellow (Resene First Light) with muted green (Resene Beryl Green). Fresh blue (Resene Morning Glory) and green (Resene Caper) were also included to give lightness for the kids' bedrooms.
The greens were chosen to lead the eye into the fields outside, blurring the sense of inside and out. Resene Colorwood Walnut stain was chosen to add warmth to the timber features of the kitchen and bathroom.
Are you proud of any particular aspect of the project?
The large existing bookcase in the living room is just made out of mdf and was painted white. It looked cheap and awful. The client was convinced it needed to go and new cabinetry built but I thought it could be saved so had it painted in Resene Lustacryl tinted to Resene Nero for a semi gloss finish. It transformed it into a contemporary piece and my client was extremely happy with both the aesthetic result and the budget savings.
Do you have a favourite colour?
I love all colour but when it comes to neutrals, it's Resene Double Alabaster, the king of whites.
Read more: Gay and Jon mix old and new; Fraser and Sandy's exotic retreat
Published: 08 May 2015
Do you have a home full of wonderful Resene paint and colour? Send us some snaps by emailing editor@habitatbyresene.co.nz.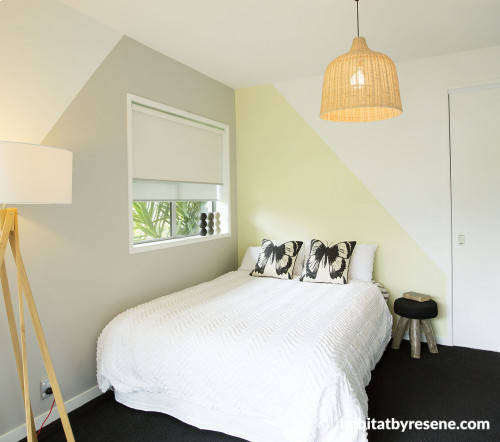 Angled blocks of colour move your eye as they wrap from wall to wall in the main bedroom. The colours are Resene Half Cloudy to the left with Resene First Light on the right. The main wall colour is Resene Double Alabaster.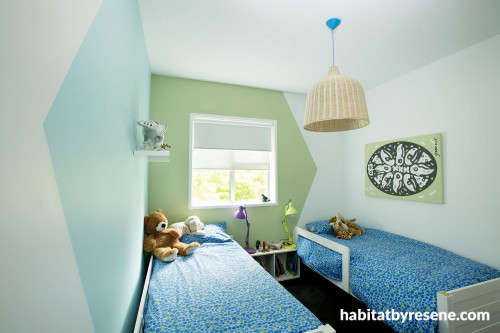 Arrow-head shapes in Resene Morning Glory (blue) and Resene Caper (green) pop against the main wall colour, Resene Double Alabaster in the children's bedroom.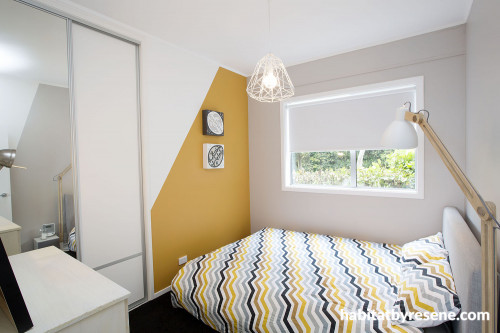 The spare room has a feature wall in Resene Cloudy with an angled block in Resene Brandy Punch (orange).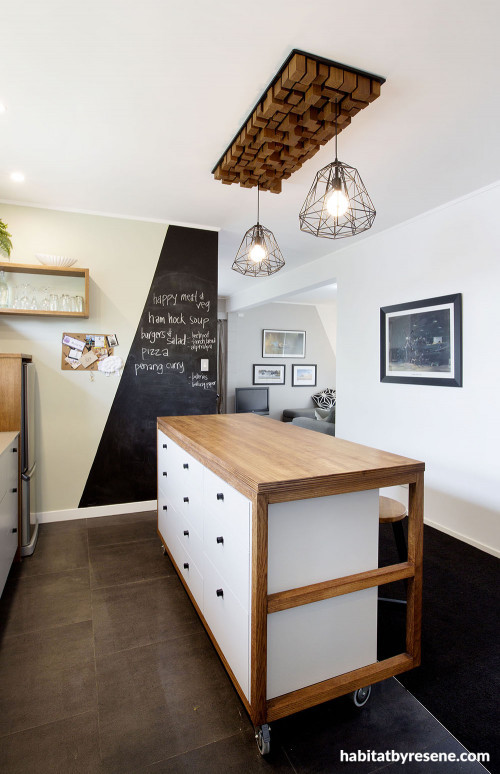 A trolley-style kitchen island, a feature wall in Resene Blackboard Paint and a custom-designed ceiling rose finished in Resene Colorwood Walnut are key features of the centrally placed kitchen. The blackboard is undercoated with Resene Magnetic Magic and the wall beside it is Resene Beryl Green.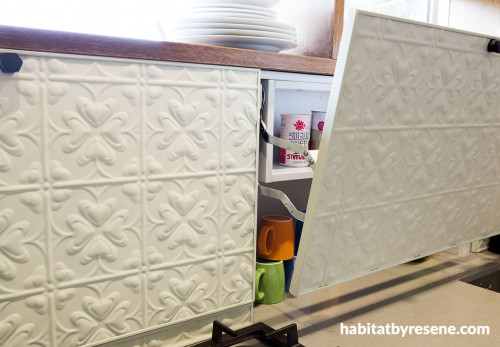 The kitchen also features these clever lift-up cupboards made of pressed metal sheeting and finished in Resene Beryl Green.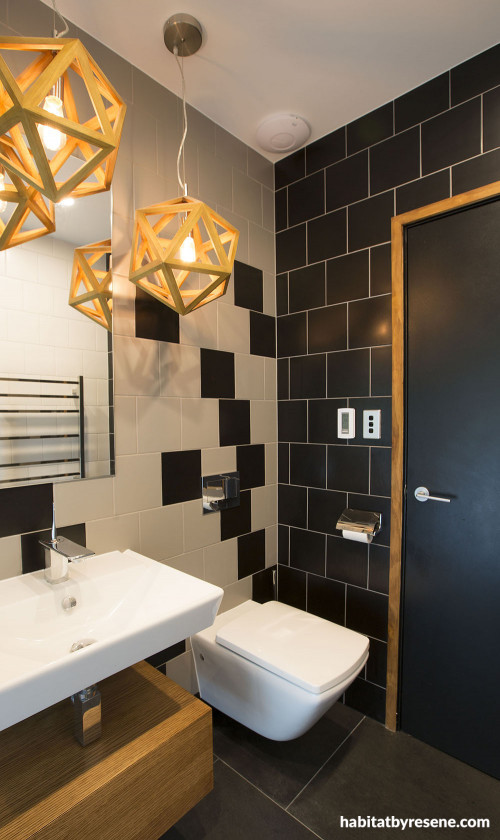 Warm timber accents, finished in Resene Colorwood Walnut, and faceted shapes in the bathroom have the subtlest hint of the 1970s but are interpreted in a sophisticated way. The door is painted in Resene Nero with non-tiled walls in Resene Quarter Black White.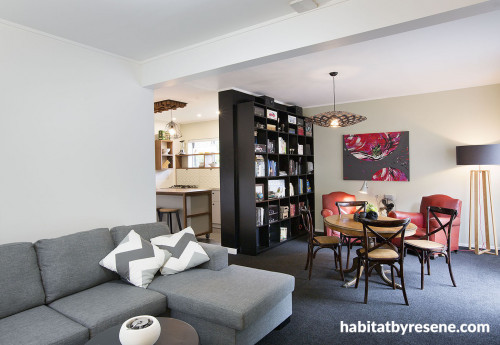 The living and dining area is anchored with rich black carpet, and has a feature wall in Resene Beryl Green, and an upcycled bookshelf in Resene Nero.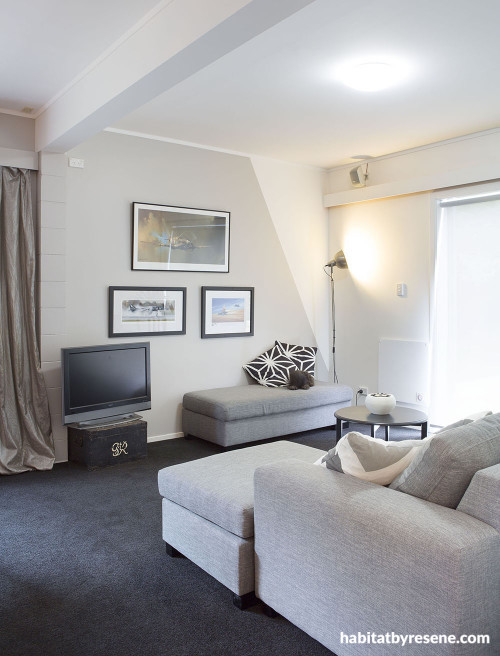 Another wall of the living room has the arrow shape finished in Resene Half Cloudy as a subtle contrast to the Resene Double Alabaster walls and ceiling.
pictures
Photographs by Frances Oliver.
Resene Quarter Black White
the look
If you're stuck on what
colour to use or need colour
advice, try out the Resene
Ask a Colour Expert service.