►
◄
latest
habitat tv

blog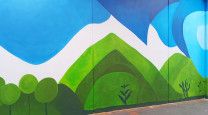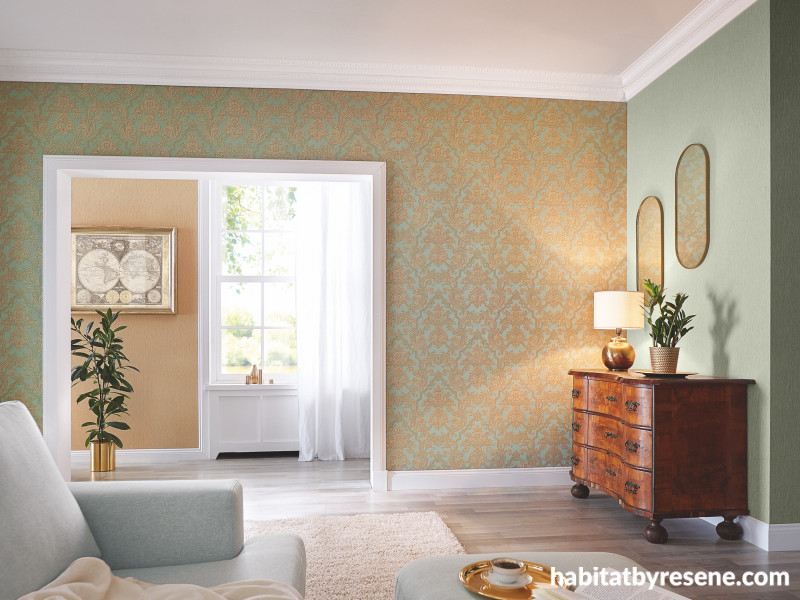 Bring some French indulgence into your home with Resene's new wallpaper collection
02 Mar 2023
If you've always wanted to bring some Parisian chic style into your home, Resene's new Trianon XIII Wallpaper Collection oozes shimmering and velvety looks, baroque ornamentation and embroidered patterns - designs that charmingly set the scene for the walls of living rooms and bedrooms.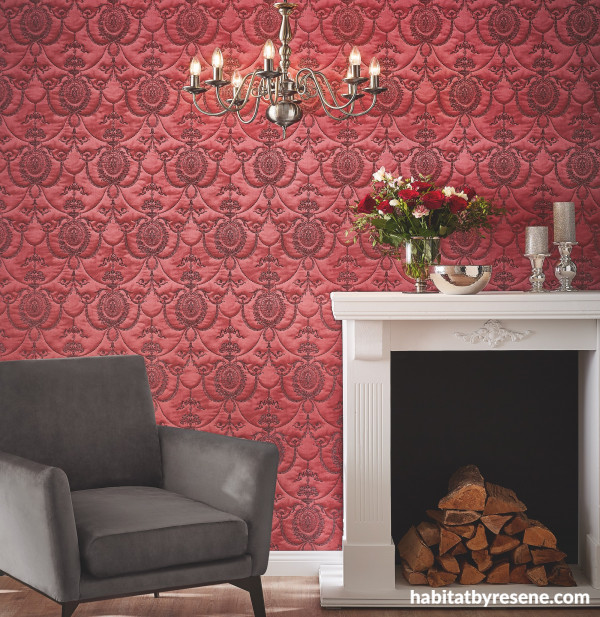 The lush embroidered patterns and colours of Resene Wallpaper Collection 570861 exude elegance and sophistication. Team with crisp white trims in Resene Quarter Bianca.
French style wallpaper is a beautiful and elegant way to decorate your home. These wallpaper designs often feature intricate patterns, delicate florals, and ornate detailing, which can add a touch of sophistication and charm to any room. Resene Wallpaper Collection 570861 is a deep pinkish red, perfect for a feature wall in a cosy corner near a fireplace. With the rich details and bold colour, you might like to try a warm neutral shade on your surrounding walls such as Resene Villa White or Resene Cararra.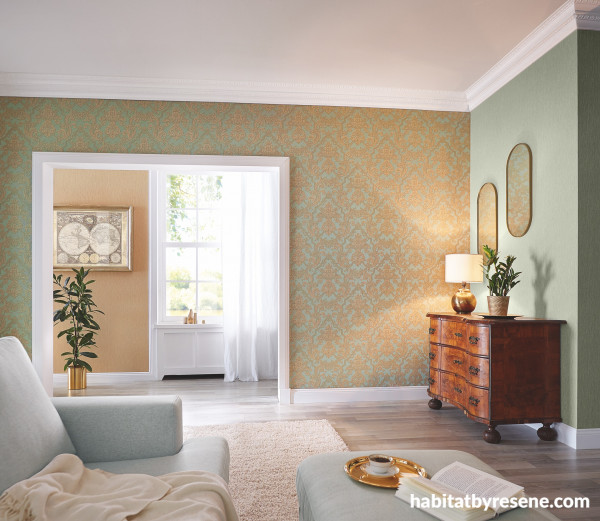 The luxurious patterns and colours in Resene Wallpaper Collection 570632 will be sure to get you some compliments at your next dinner party. Finish trims in crisp white Resene Alabaster to frame the design.
Minted greens with golden accents turn this wallpaper into something special. Inspired by the rich history and culture of France, this wallpaper incorporates elements of French art and design, such as Baroque or Rococo motifs. France is known for its royal treasures, the nostalgic lustre of which beautifully blends into modern and traditional homes. Try pairing this wallpaper with gentle green shades like Resene Peppermint, Resene Fringy Flower or a caramel gold like Resene New Orleans.
Whether you prefer a classic and traditional look or a more modern and eclectic style, French wallpaper is sure to add a touch of elegance and refinement to your home.
Get a taste of the new collection online, www.resene.com/wallpaper and view the full collection of Resene wallpapers at your local Resene ColorShop.
Published: 02 Mar 2023