►
◄
latest
habitat tv

blog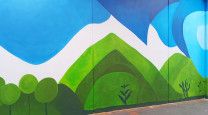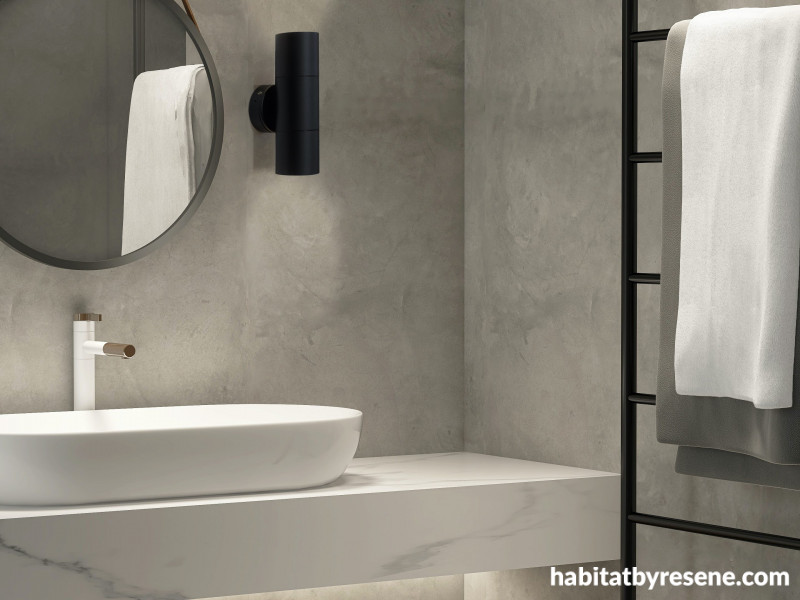 Let there be light: Pairing the Lightingplus Gavel range with your home's style
17 May 2023
Lighting with Lightingplus
Creating a warm and cosy ambience is the ultimate goal for many homeowners. A home with warmth and great lighting can give more than a welcoming, relaxing environment - it can increase house appeal to buyers and be friendlier to the environment. A light is never just a light, and Gavel range from Lightingplus is a great option for both outdoors and indoors.
Milled in a CNC machine out of a solid block of material, the Gavel is the highest quality exterior tubular wall light in the whole range and the Up/Down wall lights wash light up and down your walls creating a pleasing and eye-catching balance for any space in your home.
Gavel Polished Brass Up/Down Wall Light
The Gavel Polished Brass Up/Down Exterior Wall Light is a high quality light constructed from solid brass, ideal for the side of your garage, front door, or exterior pillars and walls. The brass finish has a timeless and elegant appearance that can complement a wide range of architectural styles and can add a touch of sophistication and class to any outdoor space. Try pairing this with wood stains like Resene Woodsman tinted to shades that complement brass like Resene Dark Oak, Resene Japanese Maple or Resene Tamarind.

Gavel Stainless Steel Up/Down Wall Light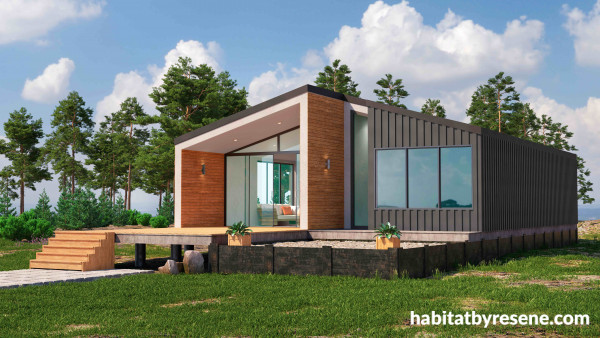 The Gavel Stainless Steel Up/Down Exterior Wall Light suits any space in your home, but looks particularly striking on exterior walls. The slim design of the mounting plate means that it sits close to the wall and minimizes shadowing, creating the perfecty lit space for your patio or home entrance. Available in many finishes, such as Black, Graphite, Steel and Copper, there is a shade to suit whatever exterior or interior palette you have chosen. Pair this Gavel Steel light with popular exterior shades like Resene Villa White, Resene Sisal, Resene Napa or Resene Foundry.

Gavel Black Up/Down Wall Light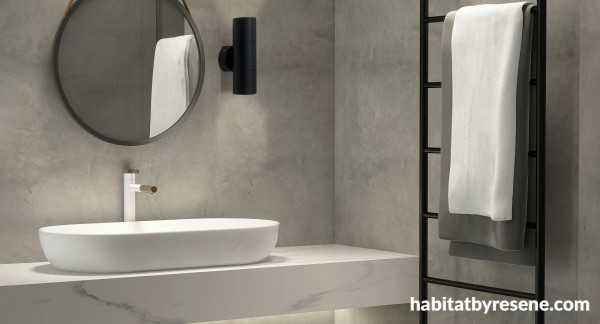 Black light fixtures can have a dramatic, elegant and timeless look that can complement a variety of interior design styles. They can add a touch of class and complexity to any room, especially a bathroom. The Gavel Black Up/Down Wall Light gives off the perfect amount of light, without being too harsh or creating too much shadow - ideal for a bathroom where you need adequate lighting to get ready each day. Black works best with neutral and earthy shades like Resene Merino and Resene Tea, as well as other tones like pleasing greens or deep blacks – Resene Lemon Grass and Resene Nero.

Lightingplus has a huge range of residential lighting products to complement your home. They supply interior light fittings including ceiling lights, wall lights, recessed lights, along with accessories and much more. They also specialise in exterior lighting for security and making your home and garden shine outdoors.
For more lighting inspiration, head to Lightingplus

Published: 17 May 2023