►
◄
latest
habitat tv

blog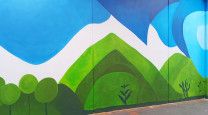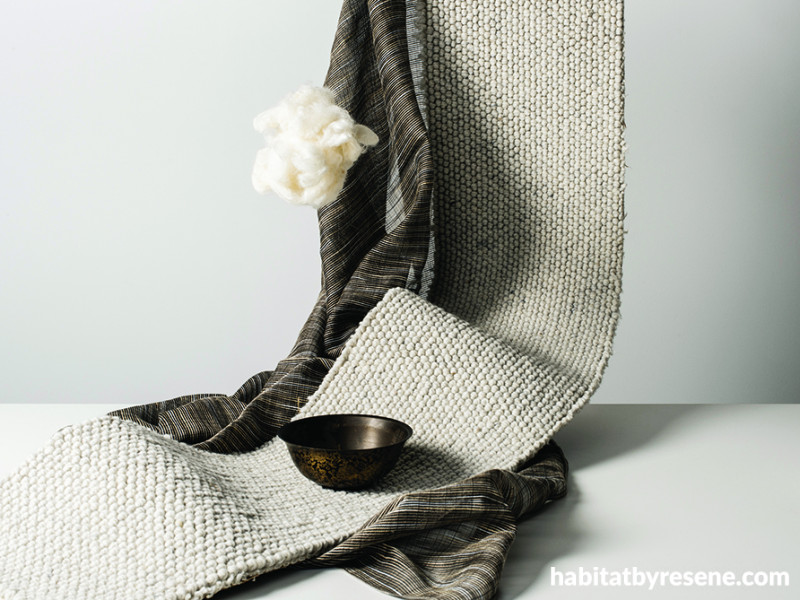 Your designer guide to interior trends
20 Apr 2023
With their stunning and versatile range of luxurious wool carpets, Godfrey Hirst have released their Farm to Floor designer guide to give you some interior inspiration for your home. The array of sublime and earthy toned wool carpets will create the ideal foundation for your interior space, and with complementary Resene paint colours you can bring the whole look together.
Estuary escape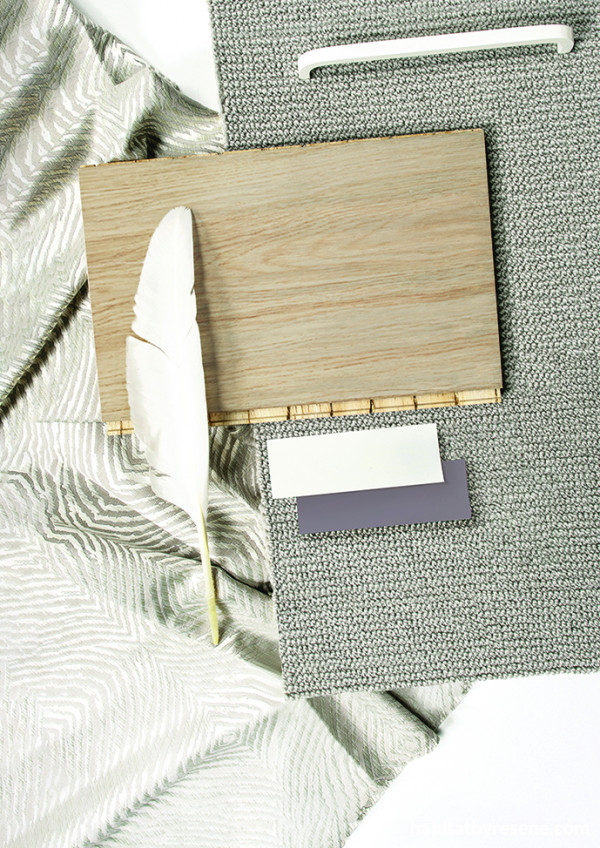 Where freshwater rivers meet the saltwater seas, colours of earth and ocean mix to create a unique and special palette. Think natural wood finishes, deep earthy tones and soft blues and greens, mixed with textures reminiscent of water and sand. If you want to create a calm and relaxing space with a touch of coastal, this might be a trend you want to try. Featuring Godfrey Hirst Carpet - Twine, Silver Jewel and Godfrey Hirst Timber - Villa, Alpine Oak – gentle textures reminiscent of early morning dunes and jetties. Try pairing these with colours like Resene Quarter Tapa, Resene Staccato or a blue-green mist like Resene Breeze.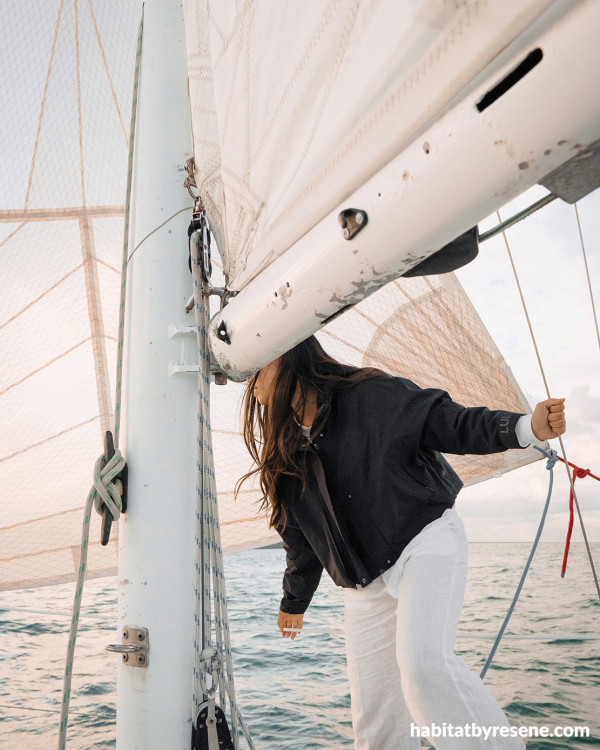 Estuary Escape has taken inspiration from Kapiti Island, Waikanae Estuary, North Island, New Zealand.
Material simplicity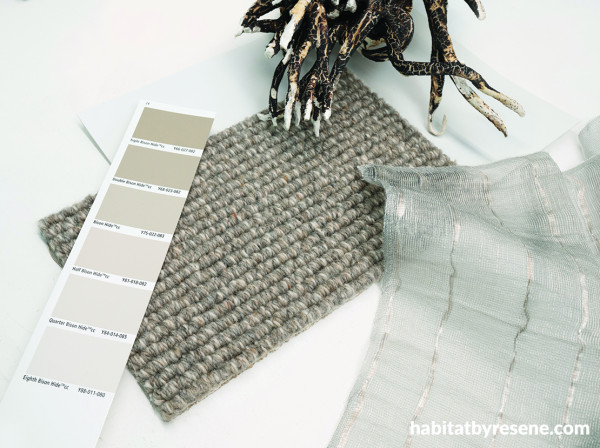 If you want an interior with charm and simplicity, focus on the natural beauty and texture of materials, like in Feltex Carpet - Chelsea Row, Elm Park. Furniture and accessories can take on a minimalistic design and function, with a focus on high-quality craftsmanship and natural materials. Rather than ornate decoration or complicated patterns, try clean lines, unadorned surfaces, and a limited colour palette. Opt for a muted feel, with neutral tones such as off whites like Resene Merino, greys like Resene Concrete, taupe like Resene Truffle and blacks like Resene Nero.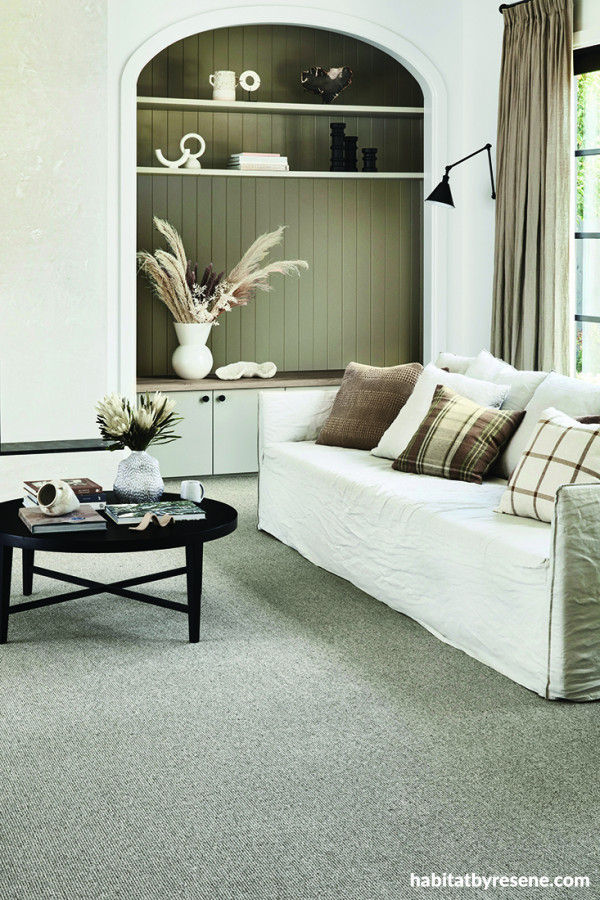 Timeless neutrals and material simplicity, featuring Godfrey Hirst Carpet – Pebble Grid ll Kimberlite. Team with neutral hues like Resene Cougar and Resene Merino.
Modern refuge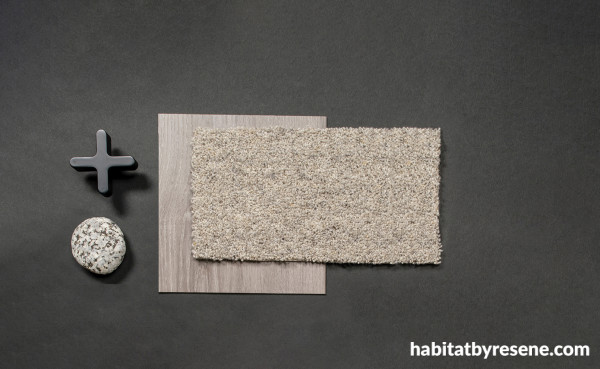 A peaceful and relaxing retreat from the stresses of everyday life can be encapsulated within an interior look. With simple décor, and gentle textures and lines, you can play with soft or bolder colours to create a calm and serene atmosphere that promotes relaxation and well-being. Godfrey Hirst Carpet - Tussock Country, Kaimanawa and Godfrey Hirst Vinyl Plank - Vega, Grey Mist are a great choice for modern interiors, mixed with nature inspired shades like Resene Squall, a strong stormy grey, Resene Rockbottom, a stony neutral with a touch of red, or Resene Kabul, a rugged taupe brown.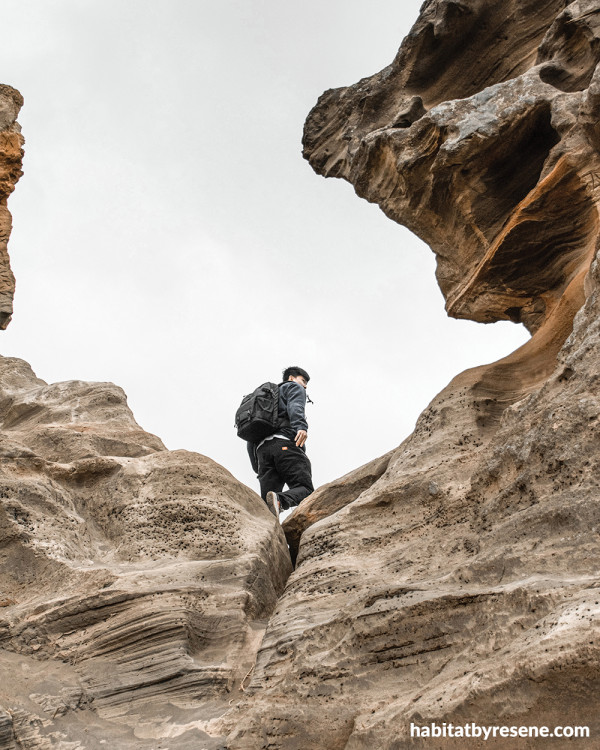 Modern refuge inspiration, the colours of nature. Photo taken at Karioitahi, Lake Puketi, Waikato Region.
Retro luxury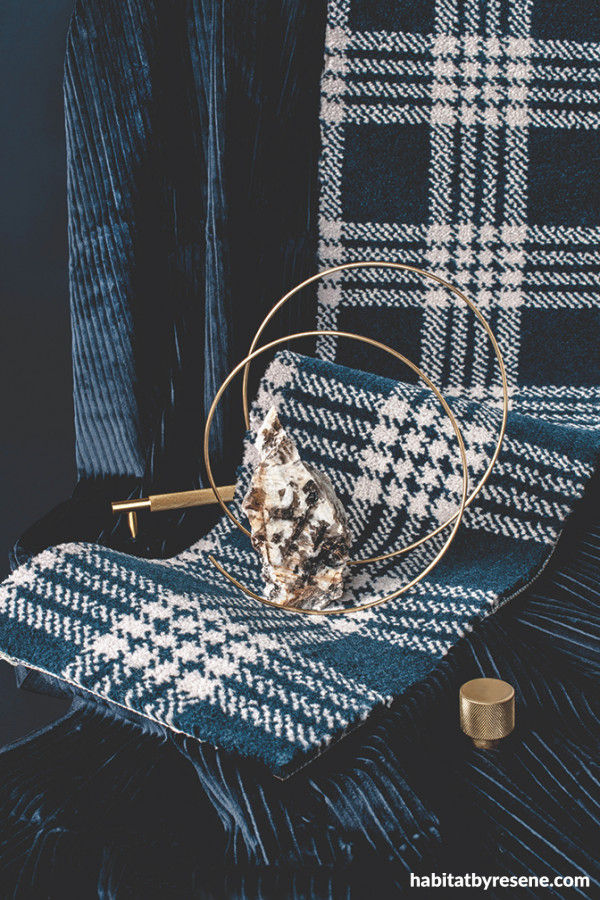 A retro luxury theme is characterised by a mix of mid-century modern and art deco design elements, such as geometric shapes, bold colours, metallic accents, and luxurious materials. Feltex Carpet - Artisan, Tartan Bells is a deep royal blue that pairs well with gold finishes, velvet and silk, and colours like Resene Time Traveller, a mysterious soft blue, Resene Hacienda, a rich ochre, or Resene Concrete, a frosted silver grey.
Seaside neutrals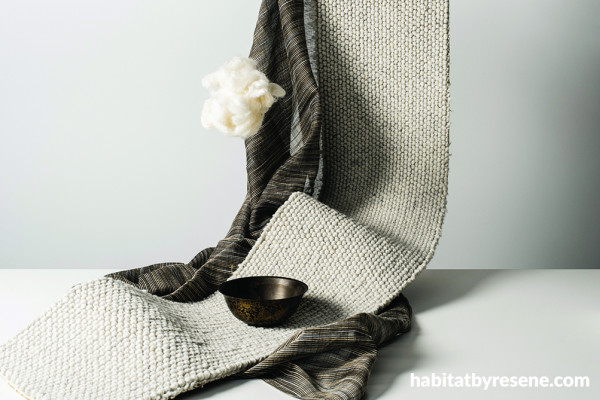 If your goal is to create a soothing and relaxing atmosphere, reminiscent of the ocean and beach, you'll want to start with Feltex Carpet - 8th Wonder, Omaru, providing beauty, comfort and just the right amount of texture. Natural materials like wood, rattan and linen create a relaxed and casual feel. Materials like woven baskets, driftwood, and shells make great decorative accents and provide the basis for the most dreamy neutrals inspired by the seaside. Try with colours like Resene Sea Fog, a versatile white perfect for a muted scheme, Resene Cloud, a dignified grey, or Resene Half Sandspit Brown, a graceful and delicate beige.
Woodland oasis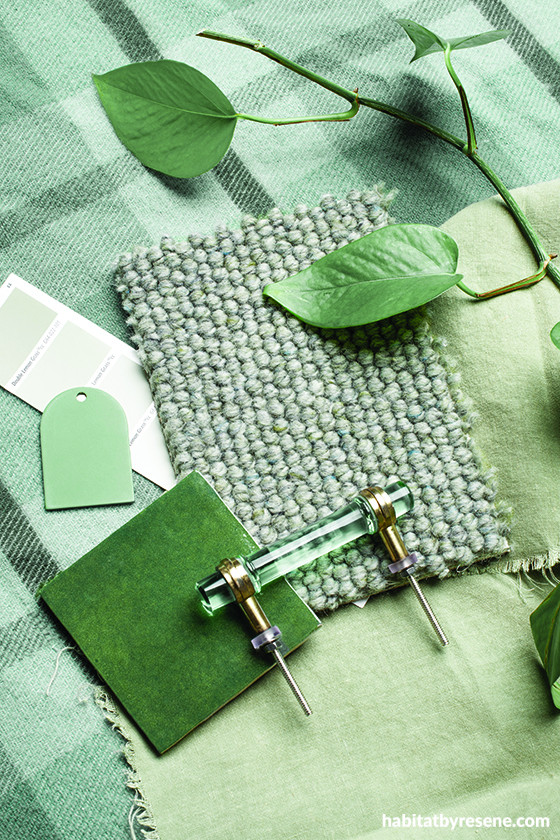 Taking inspiration from the natural beauty of woodland areas, this interior theme embraces natural materials, earthy colours and textures that evoke a sense of being in the midst of a lush forest. The hints of green and brown in Feltex Carpet - 8th Wonder, Anatori Ford pair well with shades like Resene Scrub, a moss green, Resene Forest Green, a darker shadowy ochre green, or Resene Titania, a soft grey-green, close to white.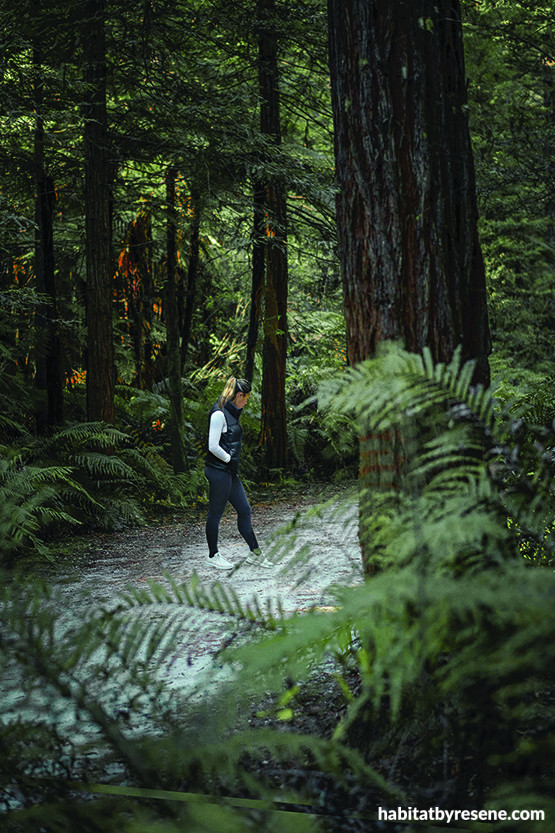 Woodland Oasis inspiration, photo taken at Whakarewarewa, Redwood Forest, Rotorua.
Interiors inspired by nature can be a great way to bring the beauty and tranquillity of the outdoors into your home. From using natural materials and textures, like carpets from Godfrey Hirst, to incorporating natural patterns and Resene paint colours, you can create your dream look with just a touch of creativity and design.
Information from this article courtesy of Godfrey Hirst, Farm to Floor: https://issuu.com/bo.portugal/docs/2023_gh_ftx_designers_guide
flooring Godfrey Hirst www.godfreyhirst.com
images Tom Garner www.instagram.com/tomcgarner/
Published: 20 Apr 2023