►
◄
latest
habitat tv
blog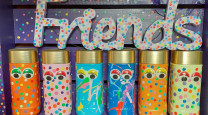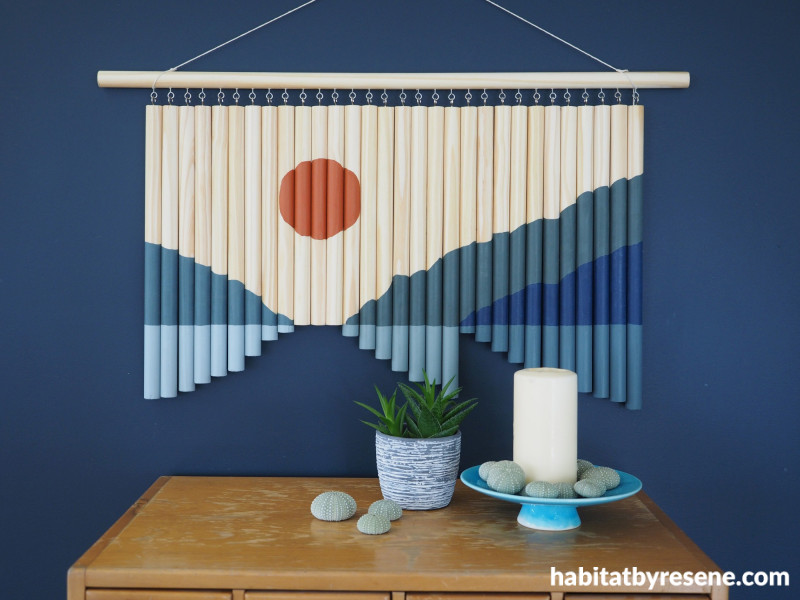 Dowel-ightful décor: Add some style to your space with this DIY wood dowel art
10 May 2023
If your walls are feeling a little bare and need something artsy or colourful to spice them up, try making your own wood dowel hanging art. You can paint any pattern you like in bright Resene shades, or incorporate touches of colour from your painted walls or other furnishings like Fleur has created here.
What you need: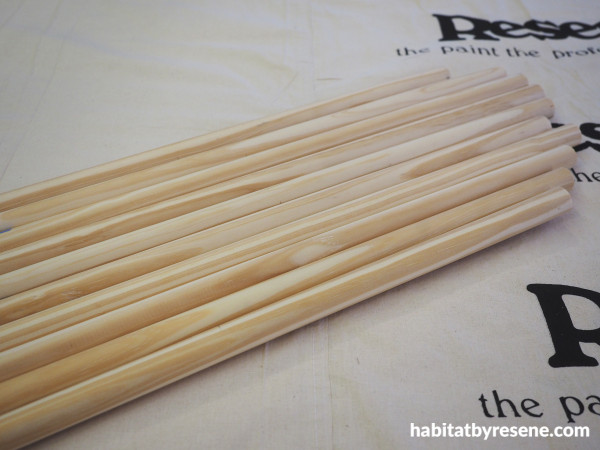 Step 1: For this project you will need 11 wooden broom handles that are 1.2m long. Using broom handles is cheaper than buying wood dowel.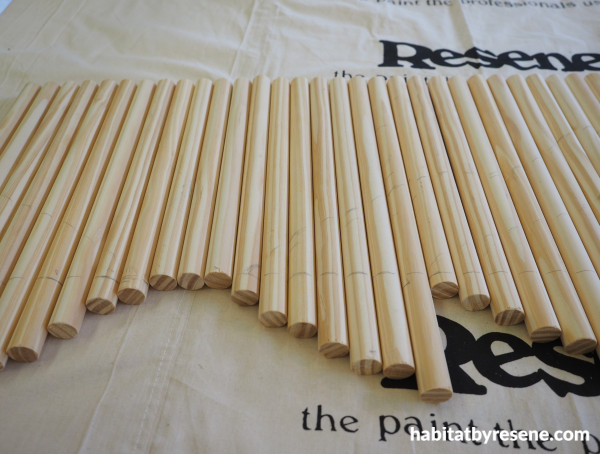 Step 2: Start by putting one broom handle aside as this will be used for the horizontal hanging bar at the end of the project.
Use a saw to cut off the rounded ends of the broom handles. Next, cut your handles into lengths that will form your landscape. The horizon of Fleur's picture is 30cm down from the top, so her pieces range in length from 30cm to about 45cm long. You should be able to get three lengths from each handle, giving you 30 lengths for your final wall hanging. Sand any rough cut edges smooth with some sandpaper and wipe off sanding dust.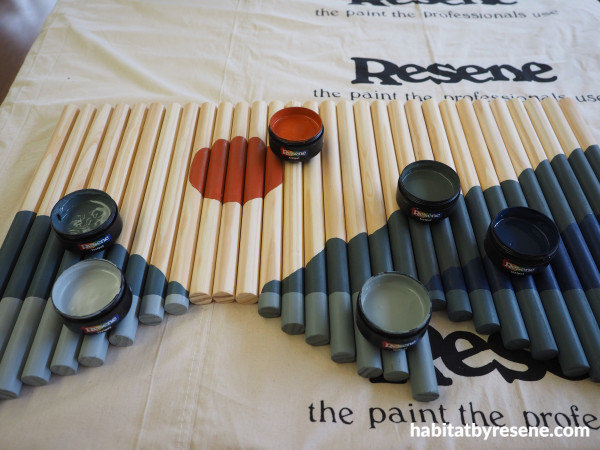 Step 3: Use a pencil to sketch out your landscape design and then paint your picture on with your chosen Resene paint colours. Fleur used Resene Fire for the sun, Resene Balderdash, Resene Jurassic and Resene Bunting for the three hills (left to right) and Resene Bounty, Resene Innocence and Resene Balderdash for the water reflections (left to right).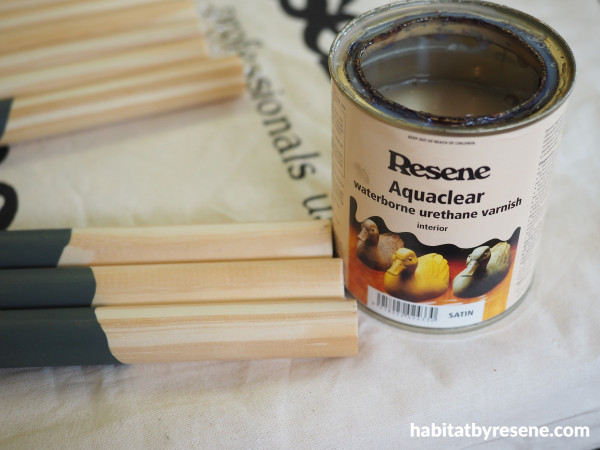 Step 4: Use Resene Aquaclear and a paintbrush to seal the unpainted areas of wood.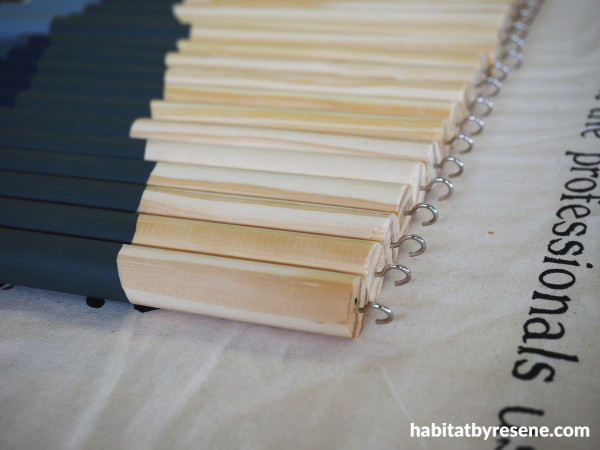 Step 5: With an electric drill, drill small holes into the top of each wood length and screw in a small hook.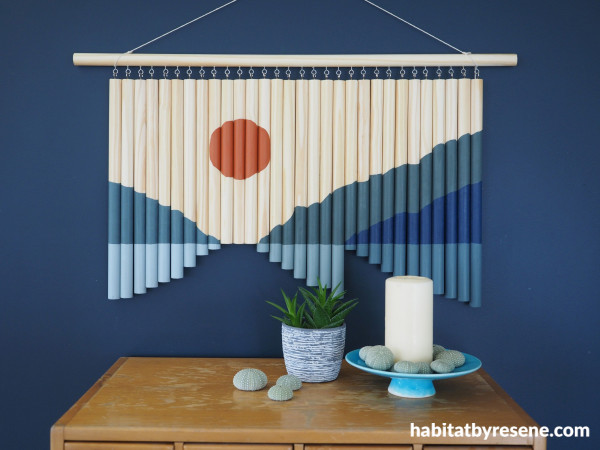 Step 6: For the remaining broom handle, cut it to the length that you want and then drill holes in a line along it. Screw in small eye hooks and hang the wood lengths from these. Attach a length of string to hang and wall hanging up with.
Top tip: For a more rustic effect, use Resene wood stains in place of Resene testpots of paint.
Wall painted in Resene Dark Knight.
project and images by Fleur Thorpe
Published: 10 May 2023