►
◄
latest
habitat tv

blog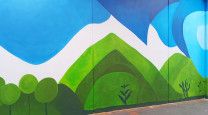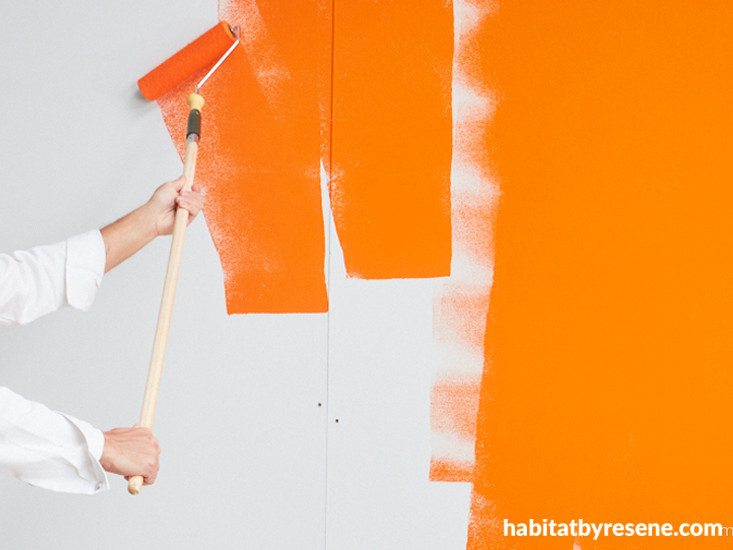 Get DIYing with MasterStroke by Resene
17 May 2023
Starting a new project around the house and not sure where to begin? Enter MasterStroke by Resene – the ultimate online destination to help you master your paint and decorating projects. Whether you're tackling a new paint job or fixing an existing one, MasterStroke by Resene has got you covered.
With a series of engaging YouTube videos, helpful TikTok hacks, and advice from trusted experts, you'll soon feel confident enough to get cracking on jobs round your home, both big and small.
If you're a fan of upcycling and breathing new life into old items, then The Upcycler series is appointment viewing. Discover innovative ways to repurpose furniture, decor pieces and household items with the power of paint and creative thinking. Watch as Jacob Leaf (Ngāpuhi) takes old wood (like a worn-out pallet) and transforms it into a beautiful outdoor Adirondack chair.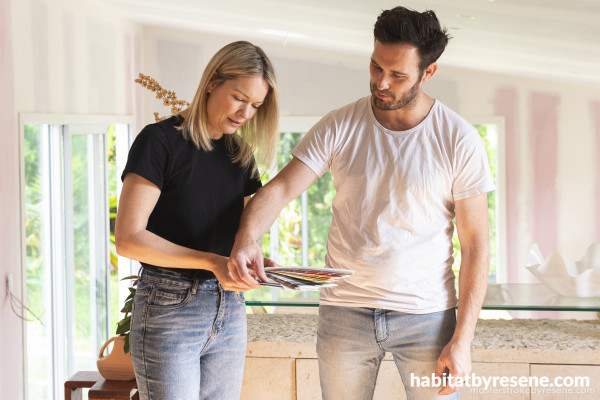 Blair and Gretchen preparing for their bungalow makeover.
Likewise, the Odd Jobs series caters to those smaller, often overlooked tasks around your home. From quick touch-ups to simple repairs and maintenance, this series covers a wide range of odd jobs from hanging shelves to building a letterbox. Discover time-saving tips, clever hacks and practical solutions to tick off those nagging tasks you've been putting off.
If your venture is larger in scale, then follow along with real-life renovations, from a family bungalow upgrade in Kingsland to a cute caravan makeover. Get an insider's look at how to tackle different rooms, overcome challenges and create stunning makeovers that will leave you inspired and ready to take on your own project.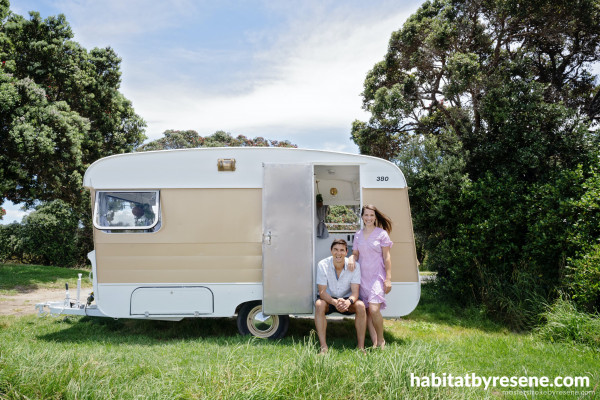 Serial renovators Alice and Caleb Pearson with their caravan renovation project.
Maybe you're still in the 'planning for later' stage? If this sounds like you, schooling up on how to choose the right paint colours for your home – in particular choosing the right white paint – will be super handy once you get underway. Or maybe you are full steam ahead and have a specific area of concern you need advice on. Look no further than the Ask an Expert series. From paint techniques to design dilemmas and product recommendations, the MasterStroke by Resene tribe of experts, including Resene paint expert Jay Sharples and Master Painter expert Phil Wilkinson, provide straight-forward advice and solutions. Get the guidance you need to overcome any obstacles and achieve professional-looking results.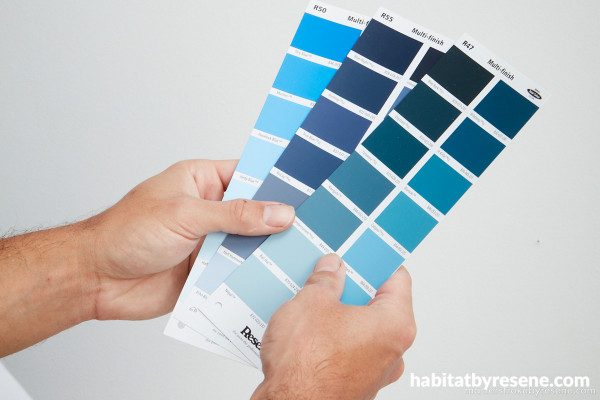 Which Resene blue is for you? The Ask an Expert series will help you with your choice.
So, whether you're a seasoned DIY enthusiast or just starting out, let MasterStroke by Resene help you brush up on your painting and DIY skills with all the advice, tips and ideas you need from our trusted experts.
Explore the website here, subscribe to the YouTube channel here, and stay connected on TikTok and Instagram to ensure you never run out of knowhow for your next project.
About MasterStroke by Resene
Has habitat got you inspired but you're not sure how to make your ideas a reality? MasterStroke by Resene is here to help you master your paint and decorating DIY projects. Brush up on your skills with advice, tips and ideas from our trusted experts. Get DIY advice online at www.masterstrokebyresene.com and the latest how to videos at www.youtube.com/@masterstrokebyresene
Published: 17 May 2023